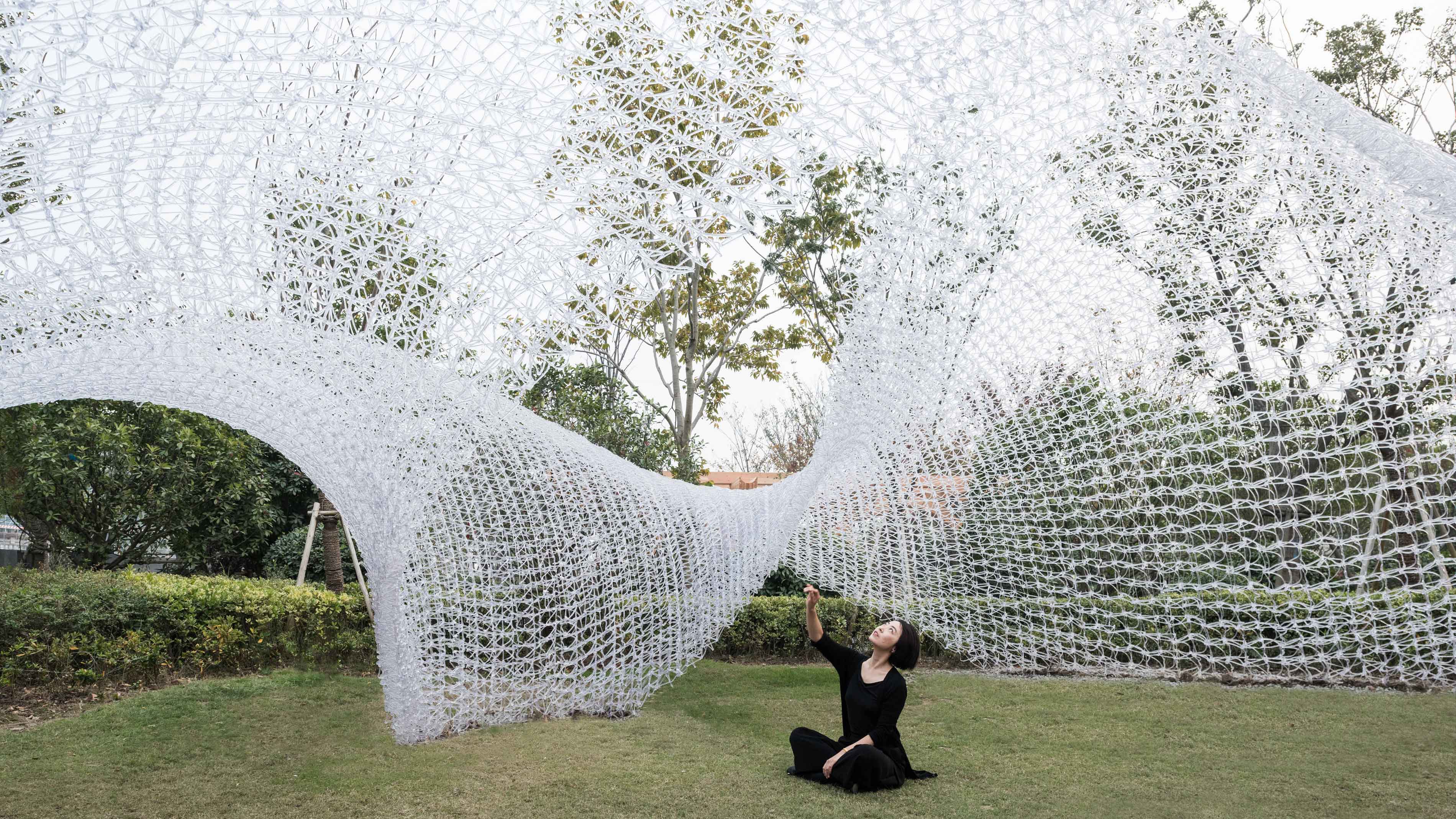 "Cloud Pavillion", a temporary structure made from modified extruded plastic, was recently unveiled as part of the "Sharing a Future Public Space" exhibition within the Shanghai Urban Space Art Season 2017 in Lingang New City. The joint exhibition attracted experts from around the world in the fields of architecture, culture and art. The mission of the exhibition is stated as "introducing public art into a spatial layout in order to build a wider and more open platform, activate the space in Lingang New City and enhance the quality and vitality of urban space."
CloudPavilion aims to combine structural performance-based design techniques fromarchitecture with robotic construction in a highly integrated manner. Astructural performance based topological optimization algorithm is used in theCloud Pavilion design to generate the architecture form. This form distributesstress into a grid system of variable density. The spatial requirements forrobotically printing the design were incorporated into the design process.
The entire network contains five types ofdifferent densities. The dense zones are used for bearing the load of thestructure while the zones of less density provide longer spans used forcovering a greater area. Based on the support of digital design and roboticconstruction technology, the Cloud Pavilion demonstrates the full integrationof structural performance analysis technology with aesthetic architecturalform.
Due to the cooling rate of extruded thermalplastic, the speed of spatial printing is much slower than layer-by-layerprinting. In total the project took 500 hours of printing, 21 days with tworobots working at the same time.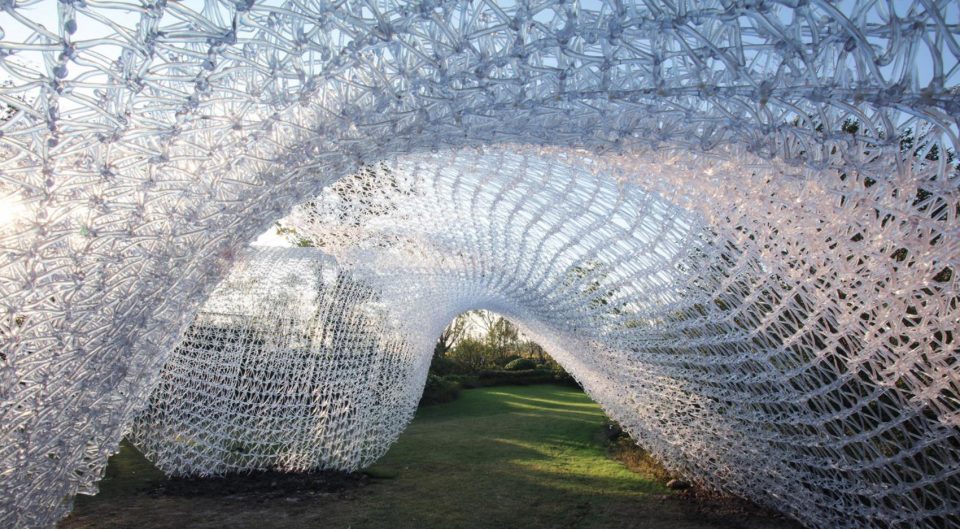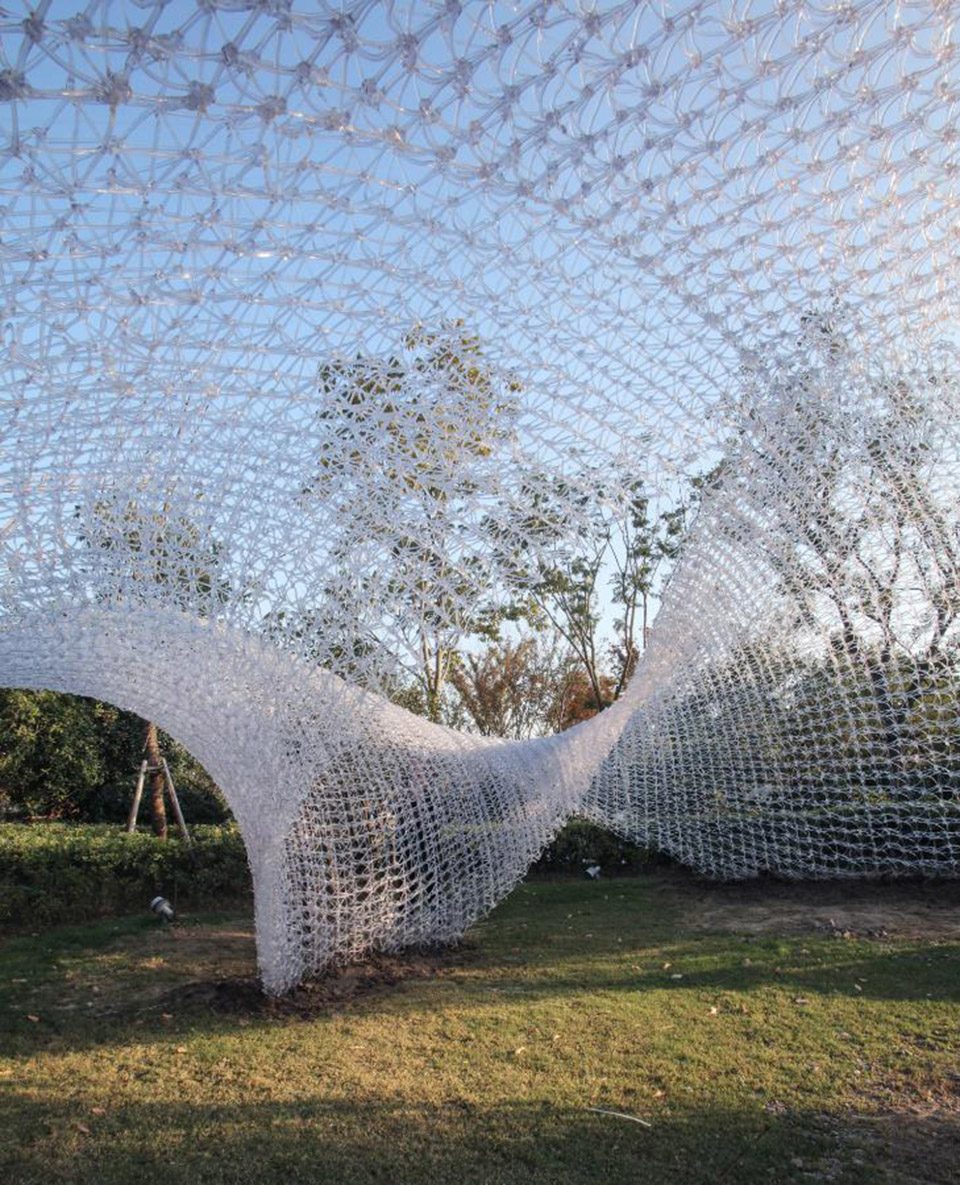 Service: Large Scale 3D Printing
Construction: 09. 2017 - 10. 2017
Location: Gangcheng Plaza, Lingang New City, Pudong New District, Shanghai