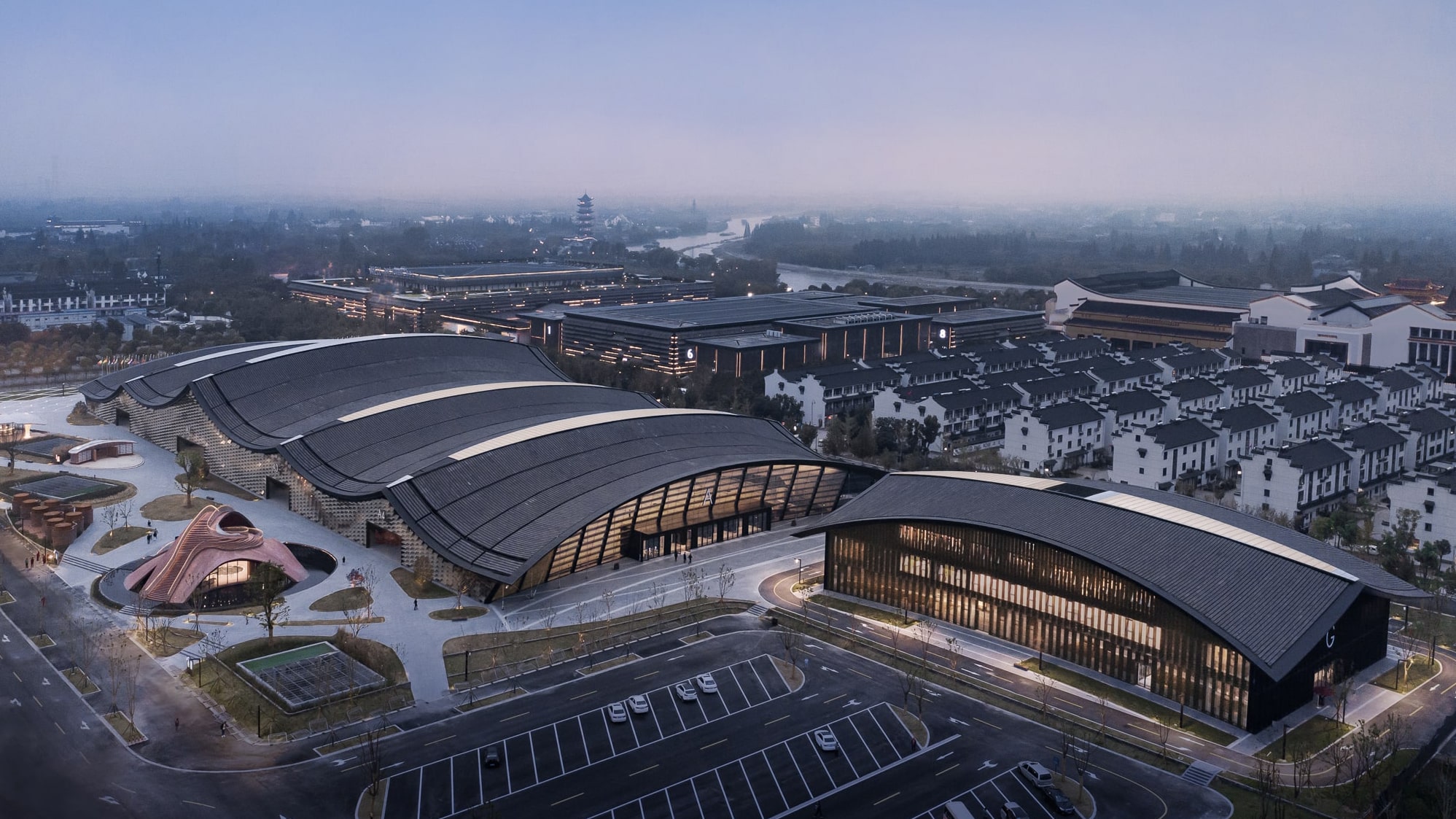 If Wuzhen Internet Conference is an expression in surrealism style endowed by this era to regions south of the Yangtze River (Jiangnan), we could say then, the new building space is defined as a stage for new activities in post-humanism. Jiangnan, the regions south of the Yangtze River, remains unchanged as the traditional water town, would better be the stage of the lifestyle, rather than the memories of the past water regions. However, internet and digitalization have not only changed the lifestyle of metropolis, but also redefined Jiangnan. Complex space in the scale of Hyper object is becoming the new typology, and they emerge not only in the megacities, but also gradually in water towns. What behind is the new hyper scale generated by online and offline trades and communication of internet economy.
The site is located in the northwest corner of the heart of Wuzhen. The entire site is surrounded by farm houses, tourism projects and the first stage project of the exhibition pavilion area. It is adjacent to the Wuzhen Xizha ancient building complex. In the process of regional urbanization development, buildings from the historical and modern district are intertwined. The use of land resources is relatively loose, showing complex diversity. The layout of the new venues needs to consider the continuity of the space and functions of the existing venues. As the core area of the summit, it also needs to consider the possibility that the entire area will be led by the world's leading Internet technology publishing activities, and the possibility of the future development of intelligent and modern conference and exhibition facilities.
On the East Side of the Venue, a public park with 4 pavilions is designed to complete the overall landscape. Whether it is the traditional water town or traditional garden, walking within gardens poses landscapes an existential attitude towards human beings and nature.
The integration of spiritual essence and the construction culture is the key point of creation. The Internet and digitalization are permeating the various details of our lives. Architecture as a long-lasting discipline has a constant spatial experience and artistic atmosphere, but the digitalization process of the construction technology itself is profoundly affecting the innovation of the architectural paradigm. The understanding of this paradigm should not only stay on the category of formalism, but further on material construction and intelligent construction technology which are changing the form creation, process and architectural aesthetic creation and experience of architecture.
Water Pavilion, Moon Pavilion, Red Pavilion and Cloud Pavilion, the four exhibition halls jointly built not only a poet, but more importantly, the application scene of the experimental building robot was built to form the largest experimental robot project group in the world. For each pavilion design, while thinking about the artistic conception of the environment, they respectively play the specific process content of the experimental production of architectural robots.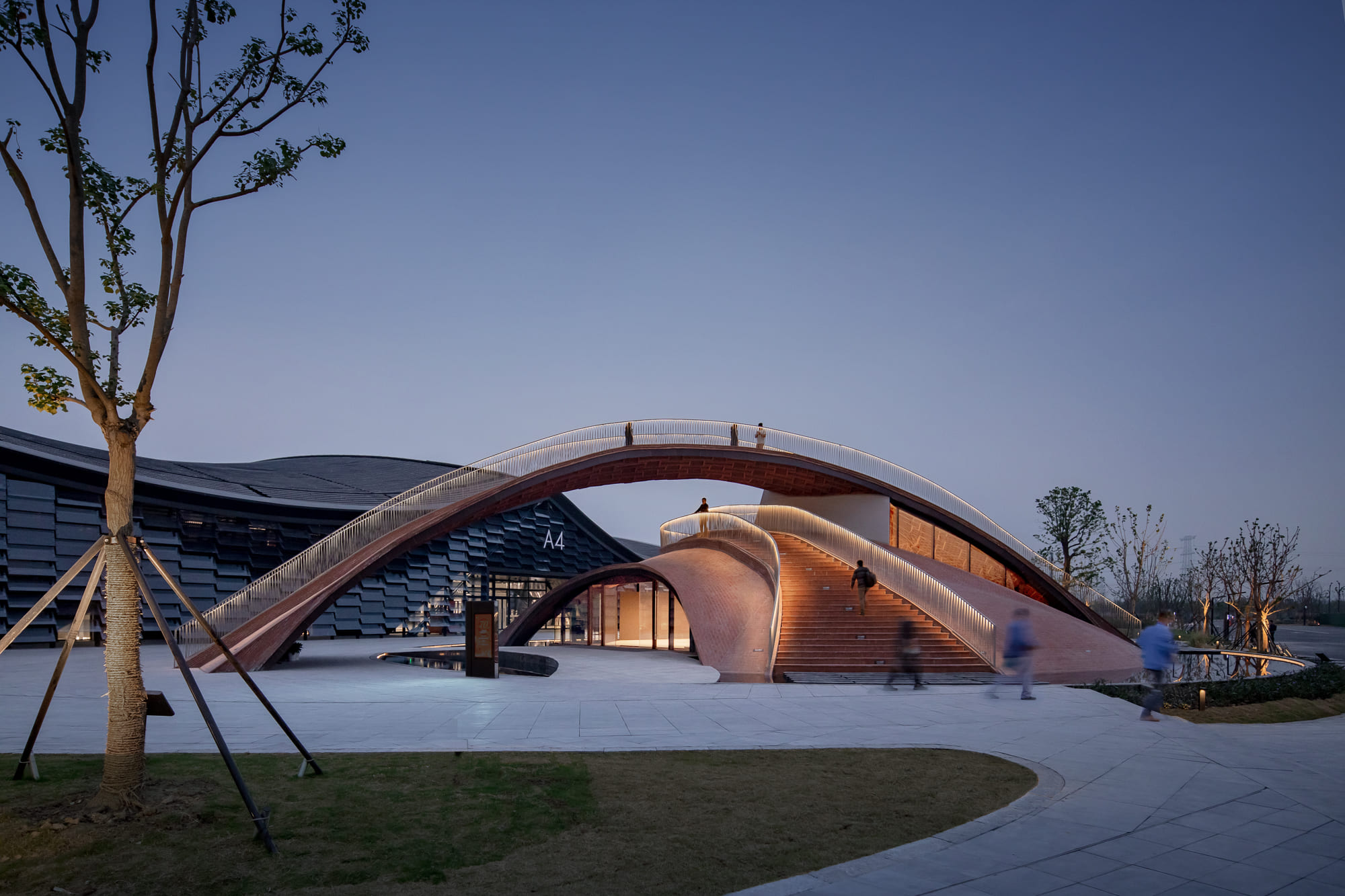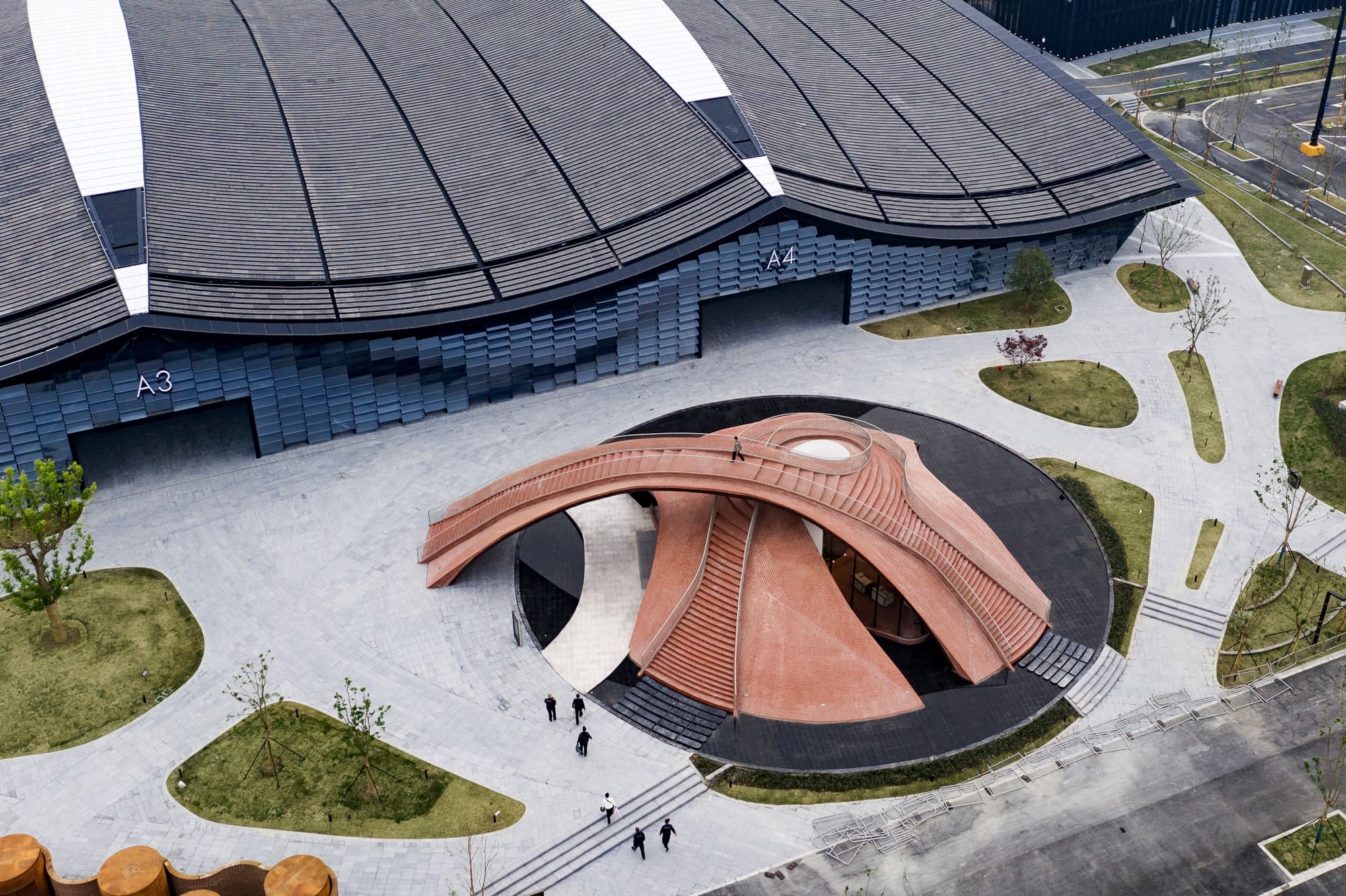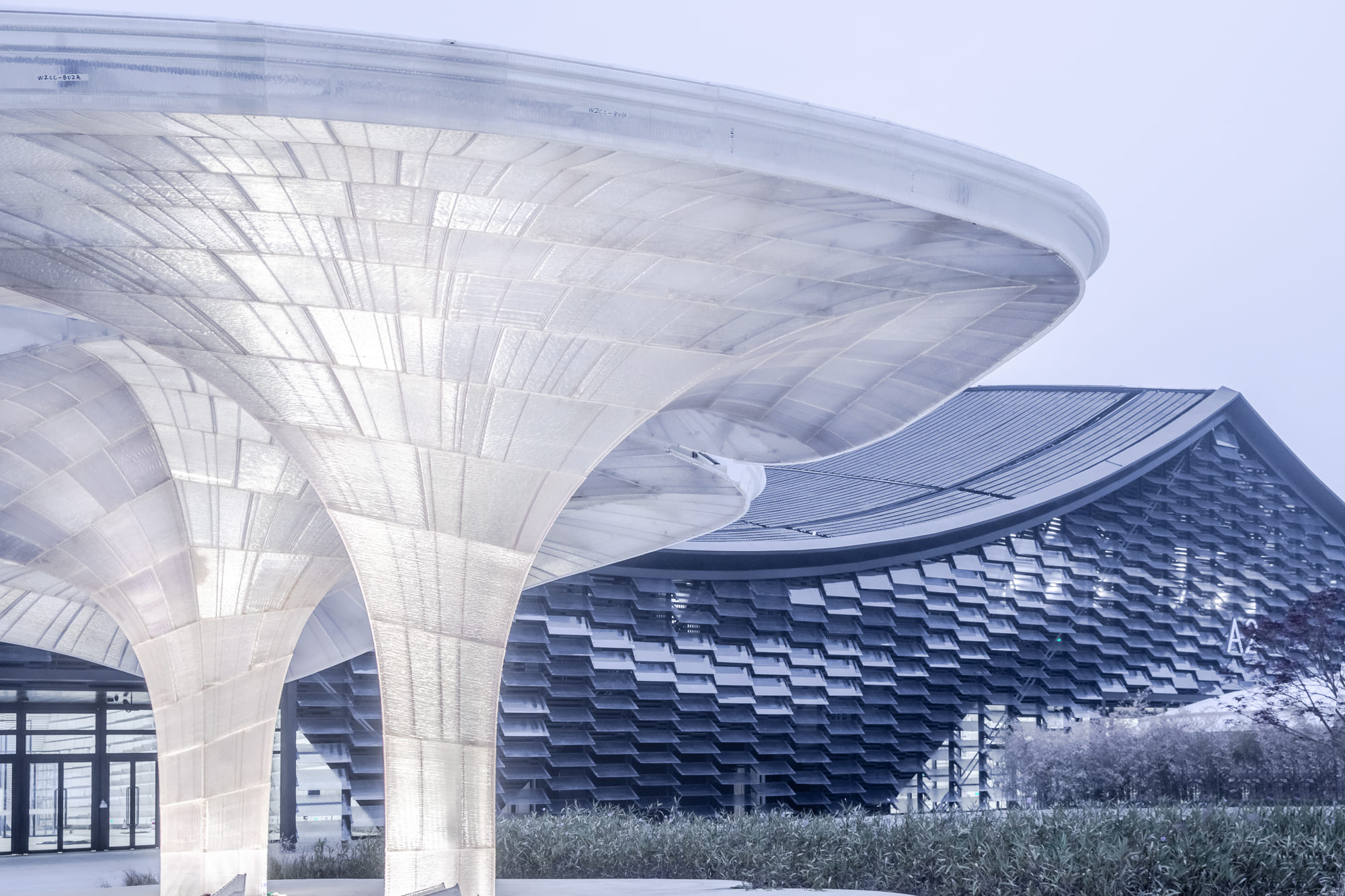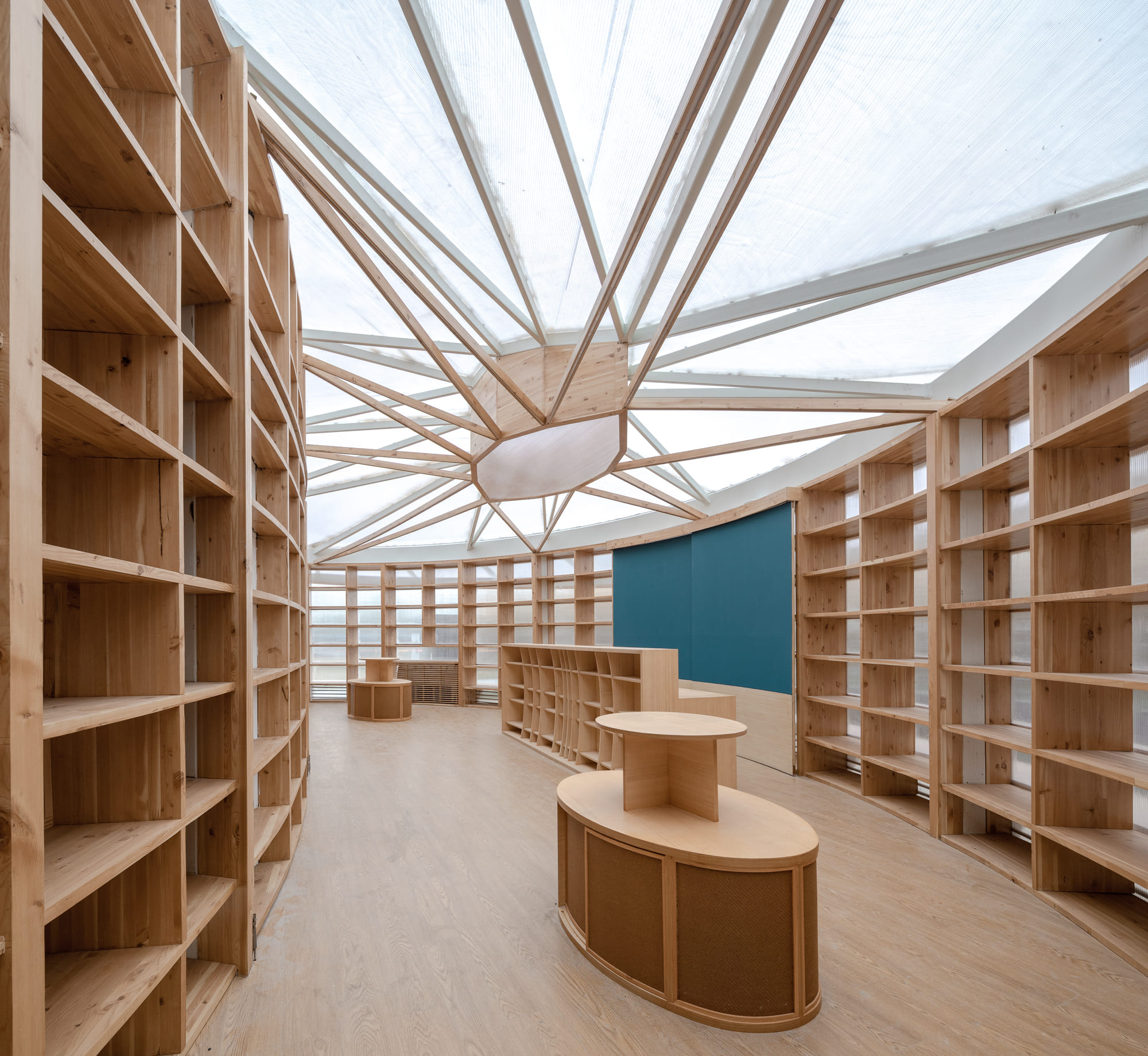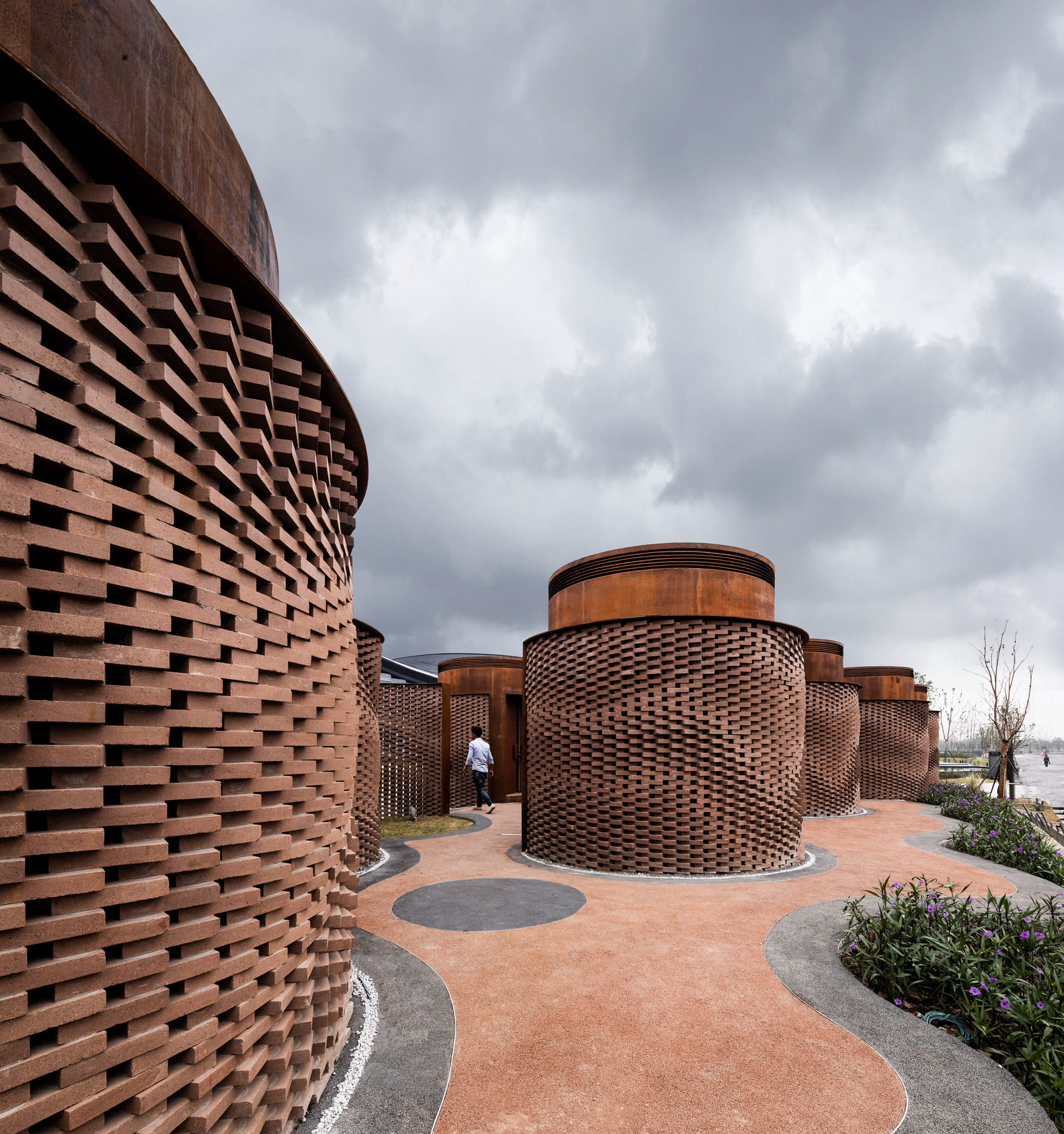 Service: Integrated Digital Construction
Construction: 09. 2019
Location: No.18 Shifo South Road, Wuzhen, Tongxiang, Jiaxing, Zhejiang