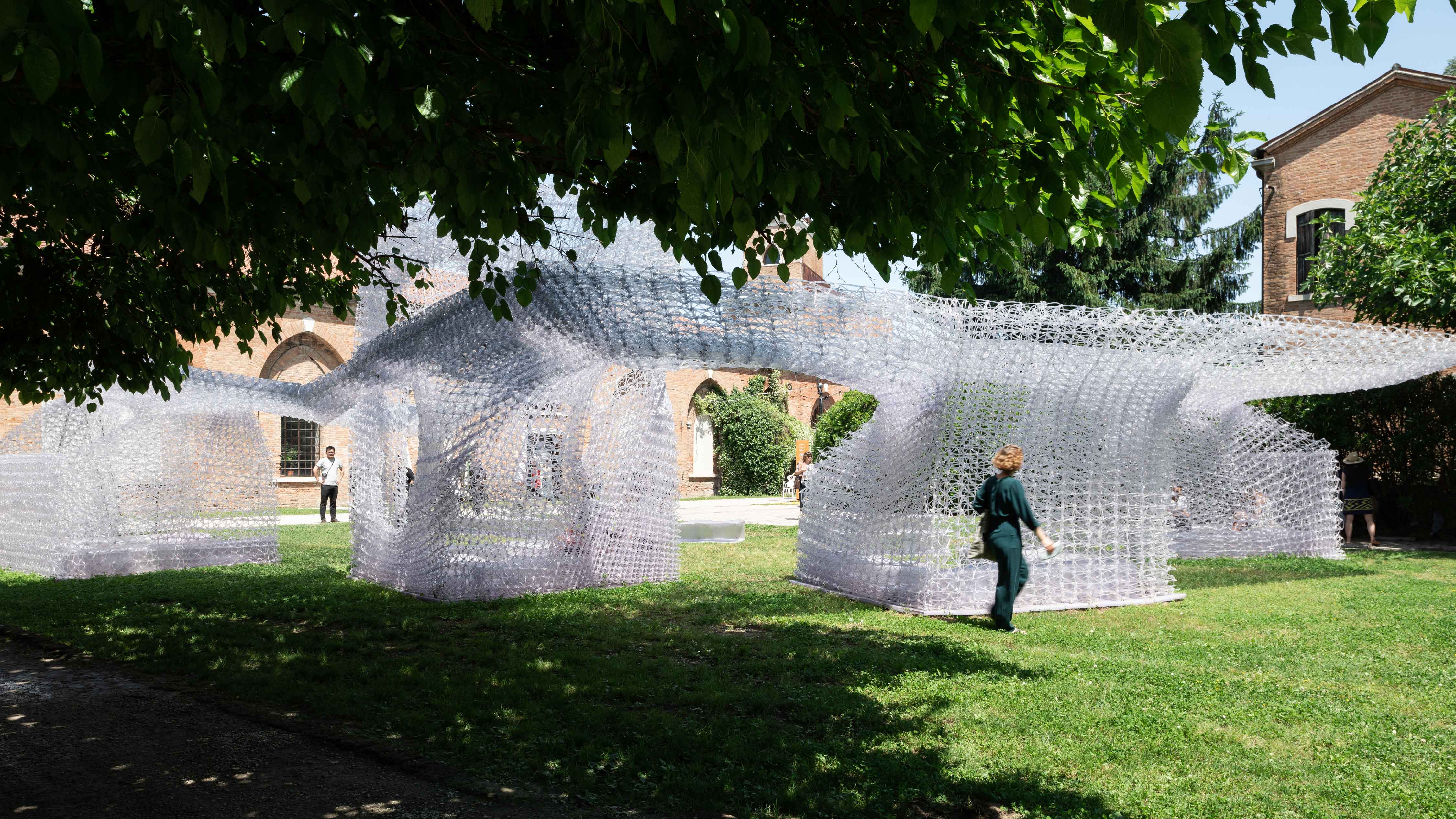 The Chinese Pavilion at the 2018 Venice Architecture Biennale, themed "Building a Future Countryside", is endeavored to explore new technology and ideas to make better of China's rural areas. A digitally-fabricated outdoor pavilion "Cloud Village" has been set up in addition to the national exhibition at the Venetian Arsenale. The Cloud Village has a twisting form which creates a sequence of open and semi-enclosed spaces under its roof. It seeks to convey an abstraction of the everyday life in Chinese countryside where boundaries of private and public realms are not always defined.
Cloud Village reflects the contemporary reality of Chinese countryside through its semiotic performance of materiality. The recycled plastic material of the pavilion indicates the crisis of the environmental issue of contemporary Chinese countryside and establishes a critical rethinking on the sustainable way of spatial production for the future.
The pavilion aims to combine structural performance-based design methodology with robotic fabrication technology in a highly integrated process. The form of the pavilion is optimized by adopting a series of topological optimization algorithm to enhance the overall structural performance. By turning the flat roof into the waved geometry, the structural stiffness of the cantilever roofs is highly increased.
The robotic fabrication logic has been incorporated into the formation process. Then the continuous geometry of the pavilion is pixelated into a series of discrete components, each of which contains a unique crystalized printing tool-path. And as the stress on the overall form would be distributed into the pixels of the grid system, the entire network has to be modified into 5 types of different densities according to different structural performance along the surface.
The pavilion is constructed by prefabricated production. The main part is divided into 50 different printing components at the early stage of the design according to the internal stress distribution in the structure. The prefabricated components, including the seat and base, are all packed and transported to the biennial Venice exhibition field after the completion of the prefabrication of the robot printing in Shanghai factory. The whole construction process integrates the process from off-site factory customization to on-site assembly.
Based on the support of digital design and robotic construction technology, the Cloud Village demonstrates the full integration of structural performance analysis technology with the designed form and establishes a new model of production in building industry.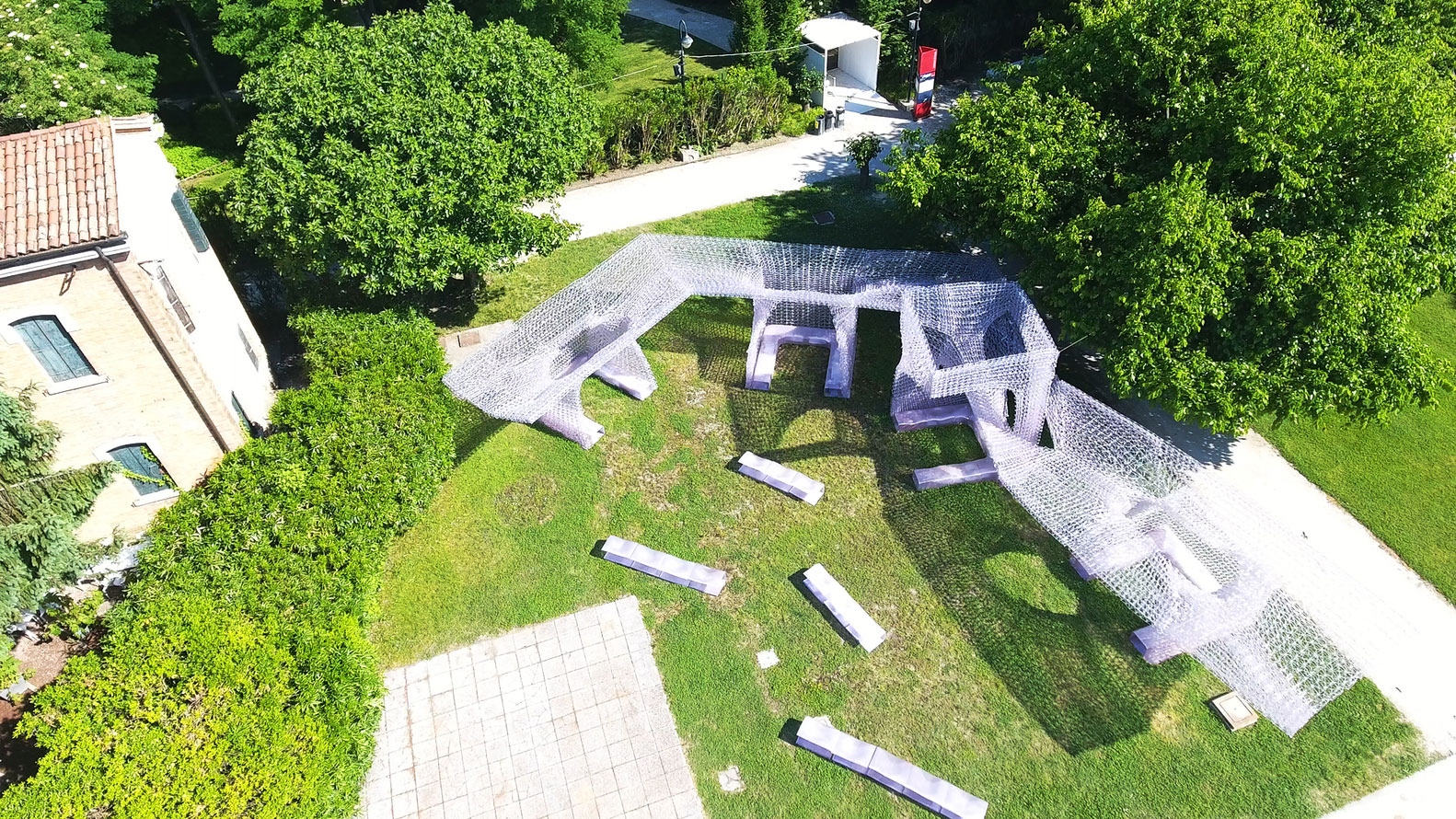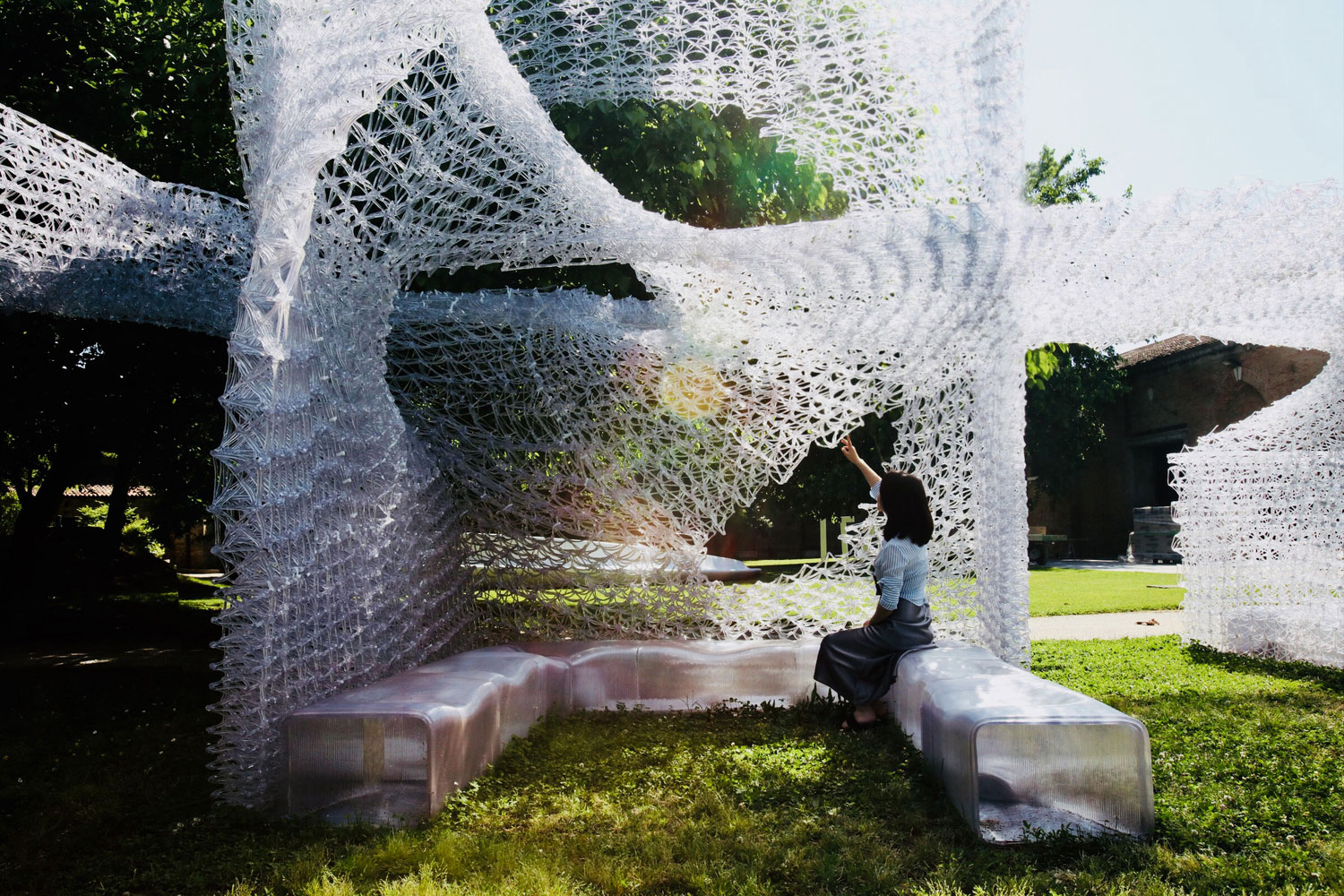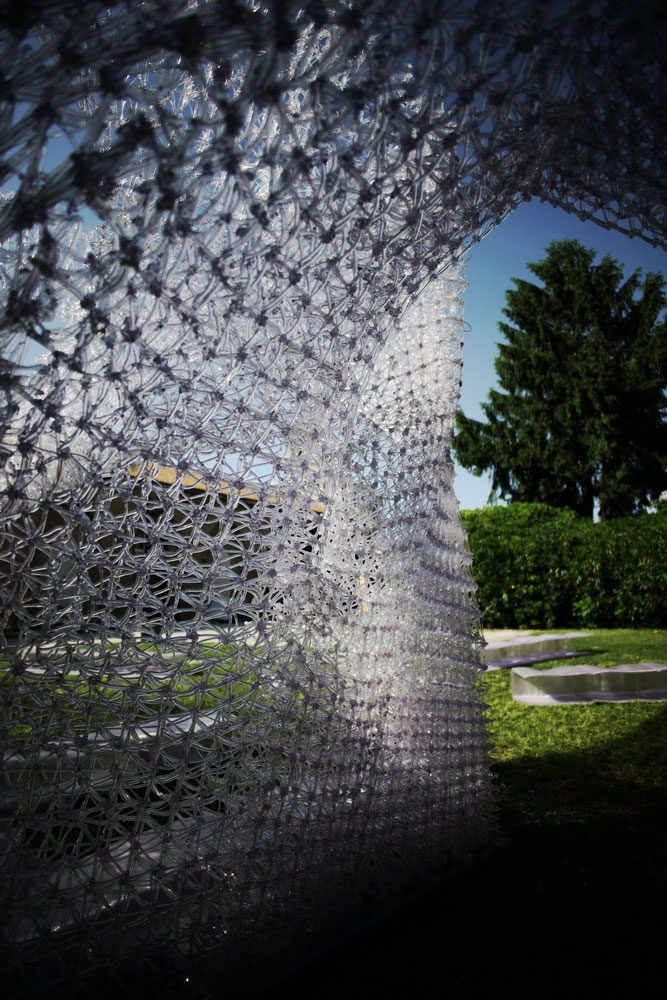 Service: Large Scale 3D Printing
Construction: 01. 2018 - 05. 2018
Location: Venice, Italy